CEO & CTO
Toyoki Sasakura
Established AquaFusion Inc.. in January 2017 Prior to AquaFusion Inc., Mr. Sasakura joined Furuno Electric Co. Ltd. in 1973 and was responsible for the development of ultrasonic equipment such as sonar and fish finder. In 1984, he joined the team that discovered the Battleship Yamato. And he was appointed the General Manager of Development Department of the Marine Equipment Division. He holds a Doctorate in fisheries from the Tokyo University of Fisheries* during his career in Furuno (* now Tokyo University of Marine Science and Technology). He established Fusion Inc.. in 1999 and was engaged in the underwater audio equipment development. In 2010, he joined the Tokyo University of Marine Science and Technology as a visiting researcher. He established Aqua Sound Inc. in March 2012 and was the Chairman of the Board. In 2012, he received the Paper Award of the Ocean Acoustics Society. (Doctor of Fisheries)
Director(Co-founder)
Ikuo Matsuo
Established AquaFusion Inc. in January 2017. Prior to AquaFusion Inc., Mr. Matsuo was an Assistant Research in 2000, and later served as a COE researcher in the Institute of Electrical Communication, Tohoku University; and a researcher at the University-industry collaboration. During his tenure at Tohoku University, he was engaged in the research on bat bio-sonar and on-board sonar sensors. In 2005, he became an Associate Professor at Tohoku Gakuin University and a Professor since 2015. His research includes the study and application of bio-sonar on bats and dolphin; sounds of endangered cicadas and voice perception. (Doctor of Engineering)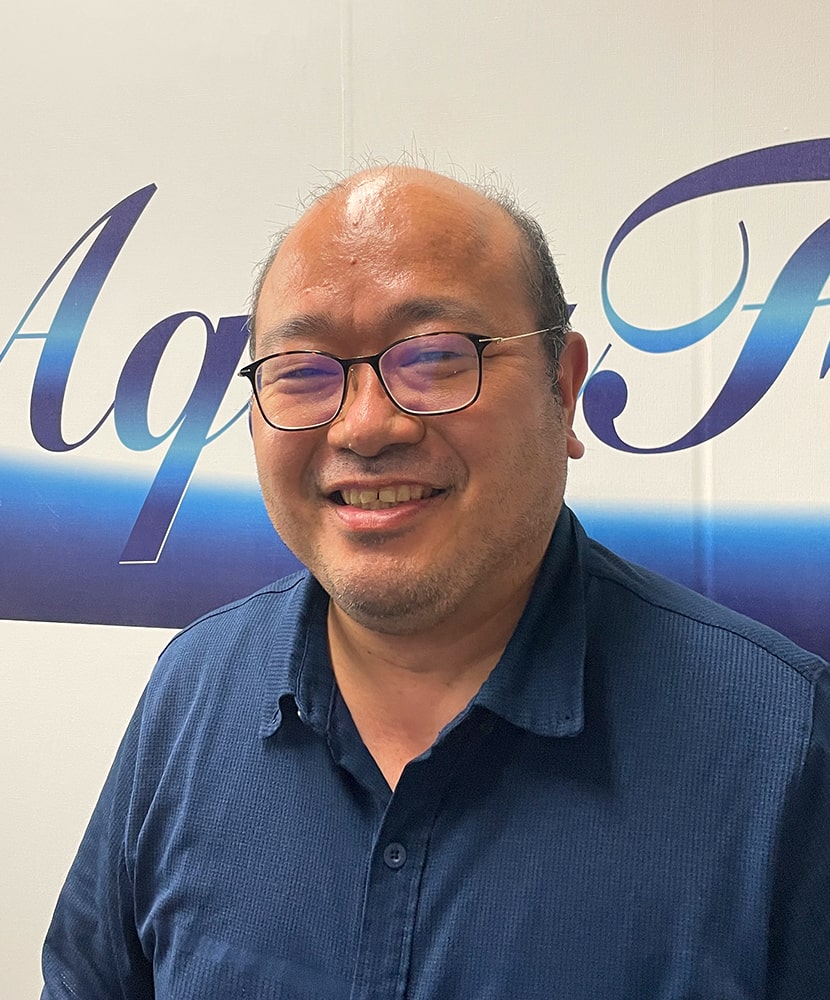 Auditor
Akira Hamano
Joined in March 2020 as the Auditor of AquaFusion Inc. Prior to joining AquaFusion Inc., Mr. Hamano was in the Fisheries Agency in 1973 and joined Fisheries University as a Professor. He was mainly engaged in the research and education of fisheries acoustics and was a visiting Professor at the University of Massachusetts University Dartmouth. In 2013, he served as the Principal of the Fisheries University before his retirement and is currently the Professor Emeritus of Fisheries University. He also serves as the Maritime Assistant to the Ministry of Land, Infrastructure, Transport and Tourism Marine Accident Tribunal and as the managing director of the ACMS Consortium * 1. In 2018, he received the Japan Fisheries Engineering Society Award. (Doctor of Agriculture) * 1: Aqua Culture Management System: Platform for the spread and development of fish cage bluefin tuna measurement system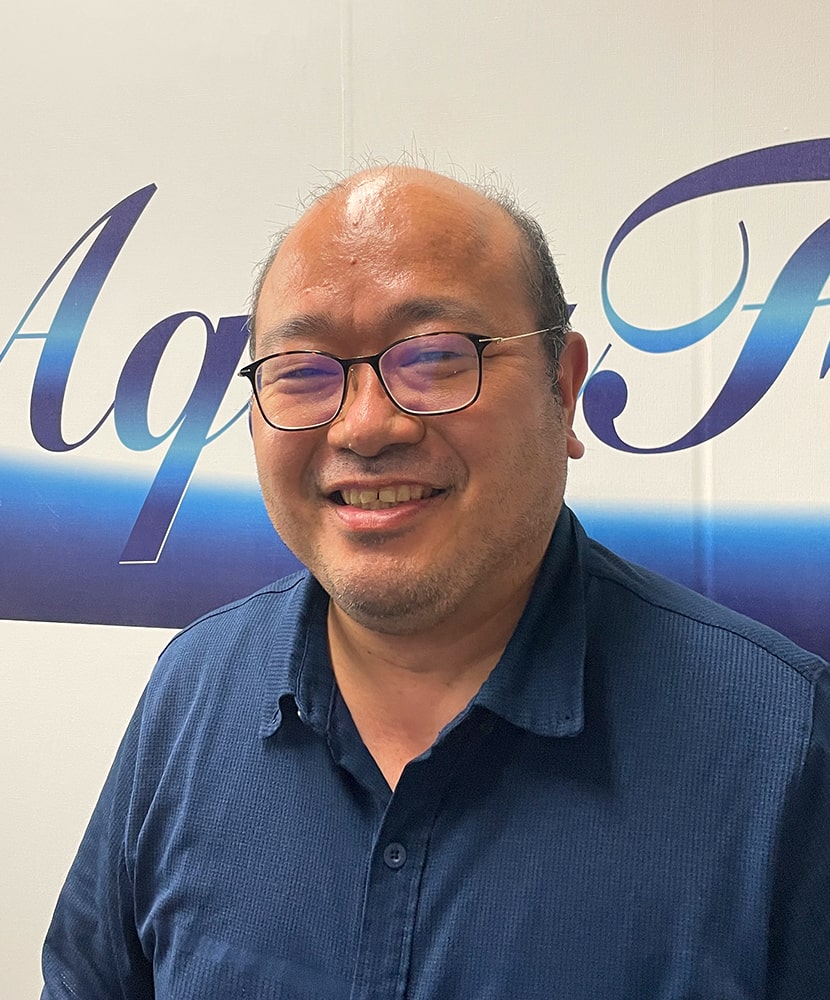 CFO
Nobuyuki Tsuboi
Joined AquaFusion Inc in 2018 as the CFO. Prior to AquaFusion Inc., Mr. Tsuboi has served in managerial positions in Citibank N.A., Barclays Securities Co., Salomon Brothers Asia Securities (current Citigroup Securities), UBS Warburg Securities (current UBS Securities), Shinsei Bank and as Director of Merrill Lynch Japan Securities. He holds a Business Administration Master's degree from Keio University Graduate School, Master of Business Administration (MBA) and a certified member of the Japan Securities Analysts Association (CMA).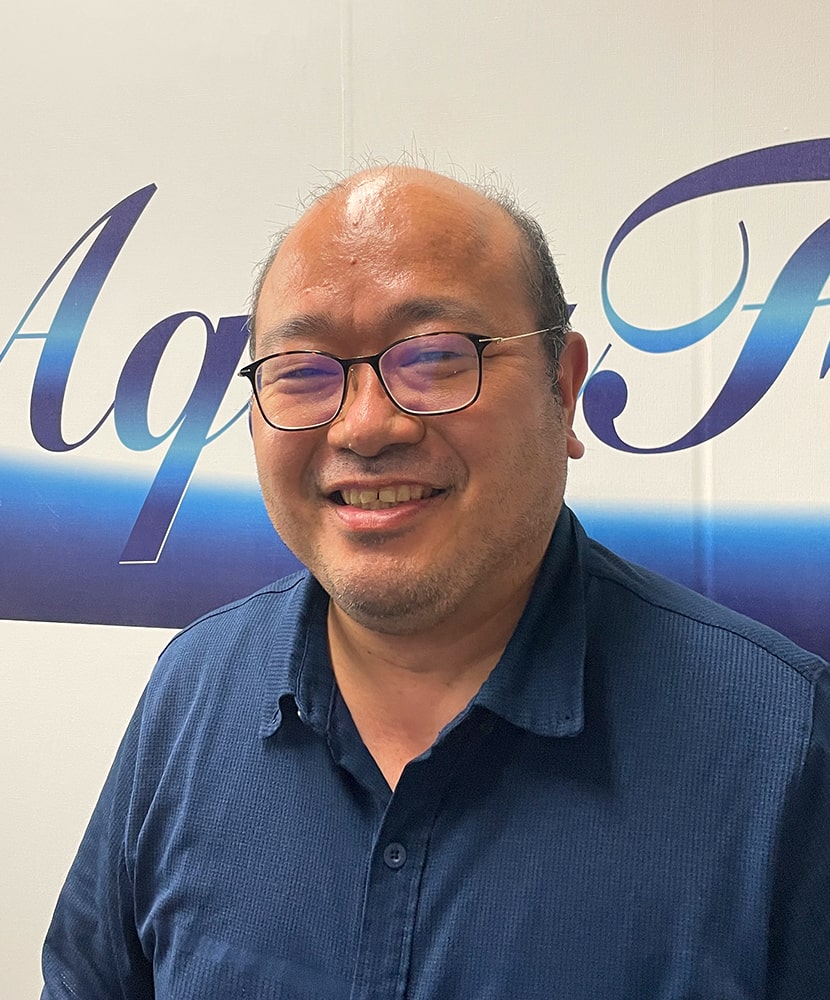 Business Manager
Satoru Takeuchi
Joined AquaFusion Inc. as the Business manager since January 2020. Prior to AquaFusion Inc., Mr. Takeuchi spent 13 years at Toyota Motor Corporation since 2007, where he was responsible for the production control, parts shipment management and production system planning etc. for the automobile manufacturing. Subsequently, his responsibilities were in market research and sales forecast of China and Asia as well as overall sales planning for the overseas sales.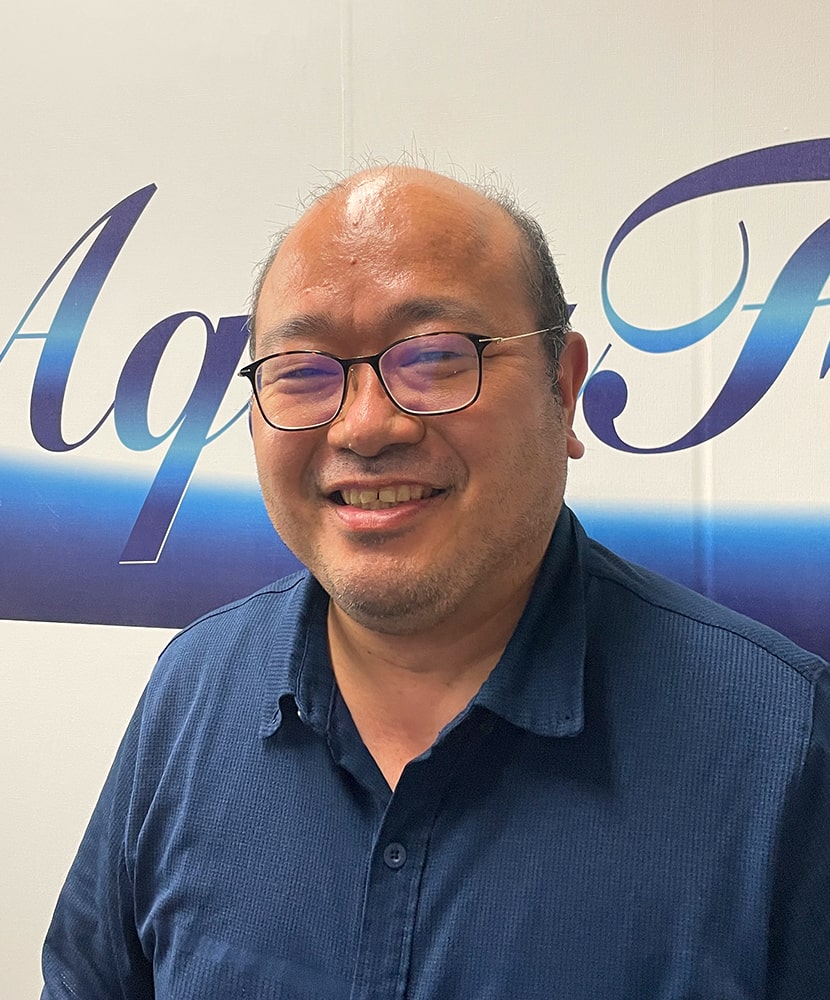 Career opportunities
We are looking for members to work with us.
Recruitment
We are not recruiting currently.